That
CRED

Campaign

4 October 2020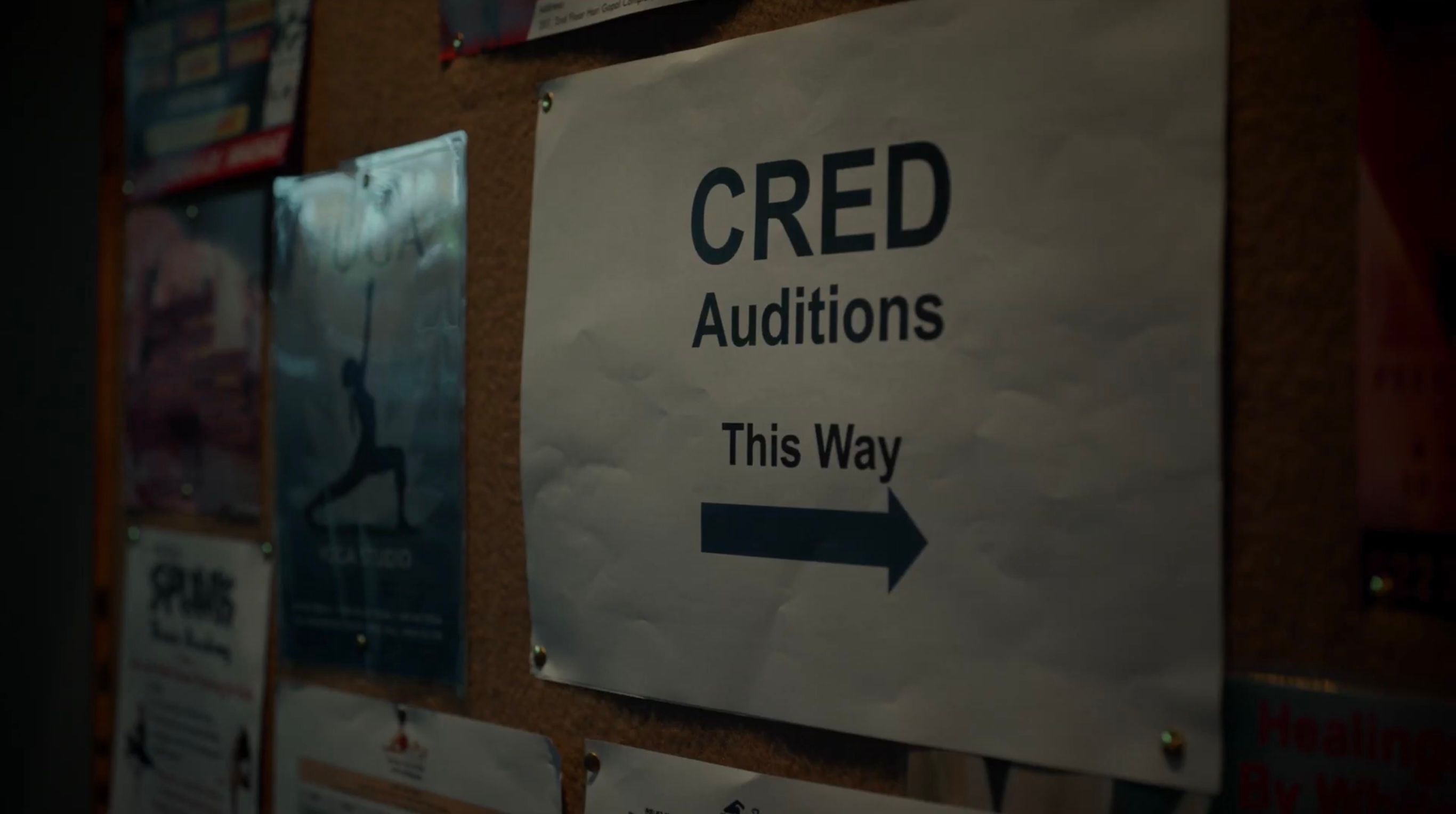 By now you've seen many words of appreciation or distaste for CRED's campaign Not Everyone Gets It. I'm here, as a bearish day 1 CRED user, to throw my hat in an ocean of opinions.
Bear with me. With the little that I know about advertising, how it works, and the kinds of compromises it needs in putting out great work, CRED's campaign is a stunning rebuttal to work that doesn't work. Start with this commercial:
If you don't get it in the first go, that's okay. That's what the ad wants you to think. Why does it matter? Ad legend Ken Segall remarked on campaigns one can expect:
In general, ad campaigns fall into one of three categories. (1) Terrific, which is rare. (2) Forgettable, which is common. (3) Shockingly bad, which is also hard to achieve.
That's right. Shockingly bad work is rare (SleepX's IPL ads are shockingly bad). Forgettable work is what we think about the rest of the ads during IPL Season. Terrific work, though, is memorable and works in favor of the brand over the long term. It checks off boxes of creativity which adds to its memorability. CRED's campaign, including Not Everyone Gets It, is terrific work for multiple reasons, not least that it's utterly refreshing. Here's what I think makes the entire shindig compelling:
This kind of bold thinking and execution could have come only from outsiders, i.e., an opinionated

CEO

, product marketers, stand-up comedians, or, as a corollary, non-advertising agency folks. Shephali Bhatt wrote about the outsiders behind it. Last year, The founder of

CRED

even spoke about

"

Growth Without Ads: is this the end of the ad world as we know it?". Sweet, sweet irony. The execution, across all their media channels, hints that no one in the involved in this campaign said,

"

not my job." It's not the kind of work where people cut corners, second-guessed or chose to compromise on. You cannot substitute care and ownership.

CRED

hasn't advertised on

TV

before. Its print ads are forgettable to say the least. There's no path dependence in sponsoring an event like this. The total addressable market is capped (credit card holders, ~50 million in India) but

IPL

is a haven for reaching the masses.

"

Why bother?" was my first reaction upon hearing about the sponsorship news last month — and the reaction was unchanged after watching the ad the first time. Pessimism turned to glee after noticing the meticulous intelligence in rolling out the campaign, which speaks to the metrics

CRED

was looking to move throughout the 8-week competition. 8 weeks is a long time in today's brand world for a campaign, which brings me to why it has legs to run for a while.
This campaign is unapologetically meta. If you watch the commercials once, you won't get it. I didn't. But watch it repeatedly, and at least it creates enough curiosity (in ad jargon,

"

intrigue") to seek out more information. You'll find it curious that agencies/brand managers, for no fault of their own, optimise for viewing an ad once. But that's not enough. Repeated exposure seeps advertising into common culture — which is true of all media, even TikToks, YouTube videos, or Twitter fights. That said, spending ad dollars on a meta campaign needs nerves of steel. It's meta all the way down, optimized for repeat viewing and for building fame for

CRED

. The use of celebrities: meta. The campaign launch on Twitter: meta. Polarizing responses: meta. Taking on advertising tropes: meta. The campaign message: hilariously meta.
Now, this isn't a campaign that's plain fun for the sake of it. There are real product metrics to move. Time spent on app is built-in as a part of

CRED

'

s marketing loop. (Too many corpses in the ad world come from investing too deeply in its perceived domain expertise: development & distribution of communications. However, the tools to communicate are everywhere, and some agencies simply can't keep up. Execution and overall campaign effectiveness matter most, not just

"

idea" effectiveness. Perhaps there's a deep dive pending on this subject some day.)

CRED

'

s loop is tight. Its sponsorship brings entitlements, and their pick was the

CRED

power play in the first six overs. It's smart because product use is built into the power play aside from

"

recall" from the commentators indicating that period of the game. Product engagement kicks in when existing users pay their bills during the power play to get lucky with their bills waived off. Instantly,

CRED

can measure transaction uptick during these overs to measure return on overall investment.
Pulling off integrated campaigns is hard work. It's like a Markov Chain. Missing a piece of this puzzle can be costly and it requires coordination between all parties, namely the brand, the media agency, the creative agency, activation agency, influencer agency (exhausted yet?). Smartly,

CRED

used media buys to its advantage, namely, through the element of surprise. Week 1 was dedicated to the Anil Kapoor spot; week 2 drew shock and awe with the Madhuri Dixit spot. And week 3 has the meme'd item song manufacturer Bappi Lahiri. Speculation is rife on the next celebrity appearance — it's campaign intrigue you rarely ever hear about. Who waits for the next installment of an ad? (For instance, Dream11's next celebrity is not on anyone's bingo card.)
There's more I expect CRED to roll out in the coming weeks and months. I can say with certainty that Not Everyone Gets It is not going to win any awards next year. Because that's not on-brand for the 4D Chess CRED is playing. Make no mistake, there's nothing wrong with seeking awards. It builds fame for agencies but this campaign is intended to polarize, which instantly makes it a point of conversation between friends. That's success. Making advertising conversational is the best case scenario for a brand targeting an attention-deprived India 1 user. CRED knows its audience well and with Not Everybody Gets It, looks to expand its sensibilities.
I realized that any petty rationalization I sought for this campaign's existence dilutes its charm. The simple answer lay in a dissection of successful new economy brands in Ana Andjelic's wonderful Modern Brand OS. Ana says modern brands are "simultaneously a concept, a sector, and a business model." By way of the first principle:
Awareness over access: Modern brands create fans before they create customers. A brand should be widely known beyond its core target, through communication to a wide audience. In traditional marketing, communication is obsessively focused on the current and potential customers, and any media spend beyond that is considered a waste. Modern brands communicate in order to build a cultural link and establish themselves as a social indicator (GOOP), a symbol of good taste (Monocle), a creative savvy (Nike), or originality (Peloton). The idea is to reach mass audience through niches.
Through the IPL sponsorship, CRED is creating far more awareness than it can fulfil today as a product. It is building a cultural link to exclusivity. For one, it elevates the brand, aside from effecting business metrics. To see an Indian company espousing the values of a modern brand is terribly exciting, and is hopefully going to be a case study for the ages for product-led growth companies. CRED is an unapologetic brand reaching a sliver of India's consumer market, one that communicates in a manner that matches or supersedes their intellect, rather than pandering to them. That's rare and it's resulted in killer work — even aside from its context.
You see, in advertising agencies, the context or the vaunted approach can change the way you pitch an idea, the way a client evaluates its scope, and how promising the promised land can be. More and more, one sees brands & agencies rationalizing their work by measures of advertising success over marketing success. The context is twisted, turned, and squeezed for an awards jury. But does the work really work? Does the customer feel what they are intended to feel? Is it merely forgettable or is the path to 'terrific' difficult to walk down? These are questions I'm asking after watching a piece of creative work which brings joy. If the IPL is indeed India's Super Bowl, we have a campaign that finally lives up to the billing by way of creativity and smarts.
The takeaway: Ad agencies, care about your brand partners beyond your timesheets and scope of work. Fill your hierarchies with people who want to do terrific work, over energy-sappers & bean counters who don't. There's opportunity in every brand you represent — don't risk swinging between too correct and too nonchalant. The middle ground is ownership. Do the right thing. Brand managers, invest in those crazy, first round ideas and co-develop them — make creativity the anchor that defines your advertising rather than rationing creativity like seasoning to lukewarm plans. Bet with your gut more — hey, that's what brought us 1984. Customers, well, sit back and support companies which entertain and delight.
Despite CRED's ingenuity with this campaign, I'll keep trying to find options to burn my CRED Coins on. At least I'll do it with a smile on my face next time.
---
Update: 04/10/20: @ghuubear on Twitter has a thoughtful retort.