Dentsu Webchutney Bengaluru: An Insider's View
October 22, 2019
"There are decades where nothing happens; and there are weeks where decades happen." —Vladimir Lenin
2019 marked Dentsu Webchutney's ascendance to becoming the top creative agency in India—and in Asia. In defining the future and defying the past of the advertising industrial complex, we have surprised ourselves and the rest of the industry. What I hope to offer is some insight into how our most successful office in Bengaluru works. Dentsu Webchutney is fundamentally open and, by my eyes, this openness is best represented in our Bengaluru office.
Of course you'd expect someone from the company to say that. Of course, there's more to it than jaded biases. The thesis follows: if digital media has always been touted as the future (as this mystical, cataclysmic event) this year it matured to become the present in a rather sobering and understated manner. Unknowingly, our journey to the summit began four years ago in Bengaluru as our agency began toiling on capturing the upside on our biggest insight yet.
Two years ago, I covered my first six months in advertising, describing the (happy) culture shock of arriving in an advertising agency that sounded a cut above the public perception of the sector:
The opportunity is enticing: we help shape the internet & media on it, while also defining use cases; this endeavour requires patience and irreverence. Instead of falling in love with the goal (as university education "imparts"), there's value in learning to fall in love with everything that supports the outcome.
Being technically-inclined, the opportunity to communicate the effects of technologies is a gratifying challenge. In the last year, adding Google, Uber, and IKEA to our roster along with stellar creative contributions with long-time partners has given us a large creative & strategic canvas.
New challenges continue to define our daily work. We were made for this. The Bengaluru outpost started operations in 2015 to take advantage of a new wave of consumer brands. The singular mission is to push the envelope for creative applications of technology for disruptive companies. No creative agency really understood technology companies or the internet tidal wave. It's core to how we operate. It led to a dizzying number of additions to agency culture, like remote work. Now we work less like an advertising outfit shooting down briefs and more like a lab concocting new ones for ourselves. This uncanny readiness to fail as a group resulted in a new creative standard we can't wait to surpass.
Let's talk integration
Everything about digital advertising and marketing is nasty. People don't trust it, the science is duplicitous, platforms are self-serving, if anything, and all our premonitions about it are wrong. And yet! And yet! People spend more time online, growth continues unabated, and advertising proves anti-fragile.
All things considered, Dentsu Webchutney is in a unique place, well positioned to take advantage the future. Digital-first and creatively-led, we want to be experts in a changing world. Expertise isn't justified by shipping memos to clients and publications claiming to understand what will come next (we don't.) The focus is instead on actualising its potential. It's a humble recognition of the inevitability of our media ecosystem, where a billion users usher explosive new use cases. This model predicated on changing ourselves as technology evolves has proved to be robust.
Success isn't fully understandable after the fact. But I can postulate. I've seen us place a premium on the thinker-doer. It's the kind of person who can go all the way from thinking to doing the groundwork for a project. This means is that people aren't just good at thinking up ideas, but they're responsible for its end execution, too. Thinker-doers find themselves working on exciting new projects to figure out the nuts and bolts of a system, all the way to realising the project. Our predisposition towards talent native to the internet keeps us on our toes, they skew young, ambitious, and possess a willingness to break barriers. Full-stack.
This new way of working enables breadth: junior writers have the breadth to think of anything from a social media post all the way up to the next mega-budget brand campaign. It means our copy heads lead ORM responses on occasion. It means our strategy teams sometimes double down on account management, and account management adjudges creative output. It might even result in a 28-year-old ECD. Sound like the upside down? Welcome.
Ambidexterity in skills flourishes on large-scale projects. Ideas have an incubatory period when we debate, argue fiercely on our vision and direction for the project. Every participant in the room has to contribute. Once we set course, each individual function iterates, with its expertise, to reach the desired end point. At a smaller scale, say daily work, it allows disparate teams to stay on the same brief: let's do something that makes people smile and have fun. People learn early to be anything but possessive about their roles. Swiggy's Voice of Hunger saw people outside the brand contribute out of the campaign's potential to scale.
Reaching the end point isn't guaranteed, natch. Approvals, production partners, budgets often curtail the scope of certain campaigns. We're lucky to work with our marquee clients in this regard. They are ambitious, open to ideas, and realise this new way of working is essential to keep their brand ticking.
Work at digital agencies isn't compromised any longer now if it's digital first. This used to be a handcuff. Now it offers optionality. Everything is digital first. We have the depth to pull these off, with digital natives, folks with ATL backgrounds, and hybrid creatives outside advertising's purview. The challenge du jour is to excavate new expectations from the digital and physical worlds.
This drives the agency to stay on the move too. Internal, company-defining initiatives are thought up by individuals, only to see its effects ripple across the company organically. Top-down mandates are rare. The predisposition is to think of solutions rather than dream up problems to which we have answers. We never feel big despite doubling in size every year.
Growing pains remain, to be sure, but people have felt keen responsibility in creating value above all. Organisations are perfectly pathological and aren't without their shortcomings. Chart-topping heights revealed the breaking point to get there. People doubled- if not tripled-down to achieve these wins, and their own priorities now take precedence. Pathological resistance to bigness brings a responsibility on our future growth to become more of ourselves before becoming one of "them."
Reflections from the outside
Our latest experiment, The Ad Fellows, welcomed its first participants last month. In an industry that lacks appropriate mentorships and training, we took up the challenge of building a world-class internship program for anyone. The internet is open to anyone and so are gates to any industry. To realise the potential, we formally set course for this challenge in India. We far exceeded our wildest ambitions: 80% of entries were outside advertising, with 60% of them from non-metro locations. Applications exceeded internal expectations by 60%. Sreenath took a bold step by taking a sabbatical from a job in IT at Infosys. Surabhi abandoned math for rhetoric when she left her Chartered Accountancy studies for The Ad Fellows.
A penchant for learning follows work other agencies might consider bread and butter. Instagram and Twitter have emerged as the most interesting destination for earned media, and our ears are close to the ground. We have a deep sense of optimism that organic content can have an outsized impact on a brand's business performance. We've delivered sixteen hacks on Instagram in the last year, had two massive TikTok campaigns, and seen our earlier social hacks turn into official platform features (notably, shopping on Instagram.) This fastidiousness to follow up on platform features turned a new feature like audio messages into a Cannes Lion-winning campaign. On another project, a leading politician was interviewed based on our research leading up to the Indian General Elections. These wins serve as credible proxies of understanding media for ourselves.
Strategy and planning teams are organised to bring depth into every single large-scale piece of work we produce, well in advance. One distinct example stands out in my time here. Over 2017, I spent months chasing down everything from new user paradigms, available APIs, and scouring App Store reviews to understand emerging use cases and frustrations with voice UIs. Its future impact in India, with typing challenges became obvious. When the time to incite shopping for a 200+ million Indians with deals and discounts came around in September 2018, we helped ship Hagglebot. An uncompromising product, our learning over many months extended Google Assistant's API and tested the limits of what was possible on the platform, setting the benchmark for voice applications. According to Google, Hagglebot was the third-most used action in India. Keeping your eyes on the bleeding edge and build the bridge so the rest of the world can catch up can pay off. We found amazing partners and friends in Google Zoo to bring this to life.
This bridge is key in a world where the future is an easier sell than the present. Through our history we've realised that infatuation with one particular technology or medium isn't a sustainable working model for an advertising agency. Before others publicise initiatives such as blockchain, VR, or any other acronym as a "game changer" and make it a part of their sales decks with a 100-person team, we invest in our current talent to really get it. It means we're pragmatic about growth; it means we're not desperate for it, and it means we can put our heads down on real solutions rather than window dressing our core competence.
When the future inevitably arrives, it looks measurably different from what's prophesied. That's when leadership teams drive the message downstream. Every couple of years we encounter defining moments in our the way our industry works. 2016 was the year of branded content. 2015 saw influencers. 2013 welcomed social media's emergence. Calculated growth ensures we are never too far from reinvesting in capabilities for the future. Benefits accrue, as in the case of our media division, which now plans campaigns with strategists and creative teams.
There's no secret to being innovative at Dentsu Webchutney. While the rest of the agency world hallucinates over its charmed saying, "the idea matters," we're trying to refine that to "the idea, its application & distribution matters." It's taken a while, and we're continuing to learn in the process of this grand unraveling of the internet with its onslaught of information abundance.
What comes next? I don't know. But we'll keep our ears to the ground, take the high road when it's inconvenient, and raise expectations of what's possible for everyone around us. All while being nimble, maintaining our circle of competence, and looking for great people to expand our horizon.
The Underground Internet Movement in India
January 2, 2019
T-Series is going to become the biggest channel on YouTube. Think about that for a second. YouTube serves 1.9 billion people a month globally. India, has been its largest and fastest growing market. The platform is now building features for Indian users, and taking those products to the world, like offline video. The #1 Trending Video on YouTube is not a sketch in English (or Despacito), it's likely a compilation of videos from TikTok (née Musical.ly). The future of education is being shaped on YouTube, by a Chennai-based studio named ChuChu TV. The most expensive reach builder media property in the country is the YouTube masthead. This isn't by accident, either. According to Google, 90 percent of all content consumed on YouTube is in local languages. 
Further, the Jio story is well-narrated, but the surprising story is not about cheaper data driving smartphone growth (or vice versa). That's been on the cards for as far back as 2010. What's barely been given attention is the emergent behaviors on by users with no conception of the internet's rules, at scale. 
Brand builders for the next billion rightfully have a share of the spotlight. Who would have imagined a few years ago that Ramdev Baba would lead the cover of Bloomberg and set the agenda for Indian political reportage of The New York Times? As an aside, with armchairs in metro cities firmly intact, some of us still choose to make light of Patanjali's Instagram. (Which, ironically, scores better organic engagement than some top-tier fashion brands.) I personally find this incredibly interesting to see, especially because a new internet is finally showing up. 
Between 2003 and 2014, the Indian web looked like a rip-off of the Western web. We had an Indian Hotmail in Rediff, an Indian MSN in Sify, an Indian Craigslist in Sulekha, and the storied Indian Amazon in Flipkart. Where new concepts abroad were taking over, Indians were quick to borrow: Orkut, Hi5 took on social networking. And we find ourselves here, where Google and Facebook aggregate demand for search and social networking to the ad industry's disdain. Marketers and media buyers are clearly pressured to justify spends on both platforms despite a series of scandals. Where else will we go?  
Let's not lose sight of what's happening in the trenches. New behaviors are taking over categories like gaming, news, and social networking: Teen Patti is fueling mobile gaming growth. India's fastest growing news app isn't from the oracular Times Internet stable, it's NewsDog - a lightweight app focused on regional languages. For ecommerce and retail, Flipkart or Amazon aren't the most exciting players: join your hands for Meesho, a service helping independent users sell over WhatsApp. And social media, well, TikTok is now #1 in App Stores world-over after its success in India. (More on this in a bit.) How do you create content, much less build a brand, that works for users on NewsDog, Meesho, or TikTok?
Truth be told, content marketing synonymous with the millennial mindset is undergoing a seismic shift. And there are several rules up for questioning in terms of creating the right kind of content for these platforms. A long-standing meme inside advertising agencies is that every brand's target audience is now an 18–35 year old millennial. The result oftentimes isn't pretty. Creatives are equally tapped out: using the same platforms to reach the same aggregated cohort of the most valuable consumer on the planet, there's almost no way users will remember, despite "creative effectiveness" in the category. Today, advertising is a tax poor people pay, to quote Scott Galloway. 
The future will almost certainly be different: The fastest growing cohort of users on the Indian Internet are in rural India. How many? 732 million users. Metro city growth is all but tapped out. Google's focus is the next billion users: Free Wi-Fi at over 400 railway stations, Neighbourly, Files by Google and Google Pay (previously known as Files Go and Tez respectively) aren't made for the 300 million internet users. Google isn't alone, Instant Games on Facebook Lite is made for internet-immature Android users. Uber Lite is targeted at Indian tier-II towns, and it's close to a branding exercise for the next 200 million cab hailers in the country. When it comes to Indian internet penetration, there's a 75 percent headroom to grow, and these users are going to dominate behaviour.   
Further, it's projected there will be 536 million Indian internet language users by 2021, in contrast to 199 million users in English. Going local has never meant more.  
The answer might be in getting closer user behaviour now adapts and shifts; yes, every brand wants the prized cohort in 18-35, but that will soon no longer mean a metro internet user fluent in English. No one you _know_uses WhatsApp Stories, but that's the point. With 450 million users, It's bigger than Snapchat globally, and the biggest application of Stories in the Indian internet.
For the past 20 years of web advertising, money has moved from serving awareness of a brand to serving its bottom line. That's why much of it is performance marketing rather than branding marketing. Several brands even have internal teams to track media effectiveness and paid media strategy, which then defines brand budgets. ROI is a burgeoning question. But this incentive of payments on the internet can no longer drive brand strategy on digital.
Research and development that begins with consumer research can influence not just the brand, but the company's business model entirely. Agencies and marketers need to do better to not just identify shifting behaviour, but to build for it. For agencies, it's an existential need to get closer to the strategic direction of brands. The rise of creative consultancies such as PWC Strategy& and Accenture Interactive lends itself to this trend. I've tried to avoid the C-word, alas: China. We find ourselves in an eerily similar situation to how user behaviour in China is shaping the internet experience for all of us. In many ways Facebook and the rest are trying to keep up. Here's evidence. A Chinese takeover of Indian app stores offers clues into emerging use cases.
A few notable examples from the Indian internet in 2018: 
Mobile gaming and e-sports are ready to establish themselves as entertainment players: while the west fawned over Fortnite, India made PUBG a riot. We leap-frogged the entire PC-gaming and console era and went straight to mobile. Gaming recently registered the fastest growth in the media and entertainment sector. 
In social networking, TikTok might be cringeworthy for some and is a medium of self-expression for others. With 20 million monthly active users in India, as Hardik Rajgor writes, has eroded the divide between rural-urban audiences. Bytedance, TikTok's parent company, is raising funds to become the most valuable startup in the world. (Uber clearly has bigger fish to fry, with a potential $120 billion IPO.) ShareChat recently saw its valuation grow 7 times in 2018, and is now looking for India's next viral talent. Bigo TV showcases a new world for Indian content where creators can monetize social influence heralding a new era of micropayments. 
None of this is easy to stay on top of, but this is where the next generation of brands are starting to find their footing – almost unseen. By adapting quickly, we can build for the underground internet movement, and set a precedent for everyone else. Besides, your brief is going to compel you to break the metaphorical clutter. Now you know where to look.
Six Months in Advertising
November 23, 2017
(Published first on AdAge India.)
I stumbled upon advertising — it was not the first, second, or even my third option. My time away from college was largely spent on internet experiments, which eventually got me to ask, "how can I play with the ways of computers, the web, and its media all the time?" After a rather circuitous route, I reached Dentsu Webchutney — where so much of what I've wanted to learn and do is right there to imbibe. These are some of my observations while working in advertising for six months:
Opportunity is all around you: Advertising is fun to work in because it's designed to be an ideas business. In it, people are inclined to listening irrespective of who's talking (an insight is always around the corner.) This is encouraging for someone new who inevitably takes some time to acquaint themselves with the dynamics of the firm. They notice what can be better. It's unlikely that everything is in place, so building and fixing things is a happy necessity. Opportunity is missed by most people because it is dressed in overalls, therefore trusting our gut to charge forward is the cost of progress which also happens to be well rewarded in advertising.
Help? At your service: As much as I might believe that the world is on my shoulders to make things great, no one person can do it all — it's not a college assignment (XIC Represent!). It is a team effort with collaboration at its core. In hindsight, it's obvious: oftentimes, the same problems I've had have been experienced by fifty times as many people! — they've already dealt with the simple (timesheets, I'm looking in your direction) and the complex (emotions around the first campaign/pitch). Sometimes, given the context of rapid growth, some problems are entirely new to the company (establishing a Slack channel.)
Kill your darlings: In the passage of time, prioritisation has become, well, a priority. Advertising is a crash course on the saying, "you can do anything but not everything." It is about identifying highest-leverage opportunities — for the agency, for the client, and for your fulfilment SIMULTANEOUSLY. All sides want something great, so nixing what's low-leverage ("kill your darlings") while managing expectations is the way to achieve balance. Saying no to myself has been necessary for no more than discipline. I've realised, the more time an idea spends in my head, the less critically I think of it, so rapid iteration helps reduce the cost of failure, without the peril of getting obsessed with it. Maintaining a work notebook has helped get over these ideas — bad in retrospect — with joy rather than spite for lack of execution.
Make some noise: Voicing out is necessary when immediate solutions are not available and there are multiple moving parts. If it's software you can't do without, make a case for it. A big learning is that an agency should not be fixed in its ways, and that its people have a moral responsibility to help shape what it can be. If there's a better way, voice out, and be persistent to a point where you get to prove it with performance. One surefire way to cloud objective evaluation of a problem is to complain — then it becomes about the person and not the problem: always focus on why it needs solving. (Thanks for the Macs!)
Kinds of mistakes: Marty Neumeier once proclaimed, "In the realm of creativity, mistakes aren't mistakes. They're clues. Each one reveals a part of the mystery you're trying to solve." But there is a difference. Mistakes made out of ignorance in goal-defined areas are not worthy of neither reward nor "sincere apologies"/self-loathing — it's faster to move forward and fix it for good. This is conveyed multiple times through #NoExcuses at Dentsu Webchutney. However, mistakes in pursuit of ideas or areas of high ambiguity should encourage a high failure rate. Lessons from these are carried forward, so talking about them makes it easier to shape collective thought around a problem.
Getting your hands dirty: In an agency, one gets to see how the proverbial sausage is made. Coordination is prized, and just sitting next to my amazing colleagues — account managers, video producers, technologists, copywriters, media folks — has brought out deep appreciation for what they do and how their pieces fit into an execution. This is invaluable. It enables identifying relative competencies to get work done either by seeking help or acquiring the skill myself. Hands-on involvement in any project is possible: there's understandable tension in how resources are allocated. (Constraints inspire creativity, as they say.) The set up enables one to take advantage of a startup mindset where "a great idea is not 90 percent of the work," so it's useful to acquire a holistic outlook.
Hobby-friendly workspaces: I learned from a colleague who brought in his talent for impersonations — and deep observational skills — to work on a concept for a web series. He's YouTube proficient, and so now we get to film a low-budget (but good for the agency, fulling for its people, and high-leverage) series, even if it's never released. Taking initiative towards natural inclinations at work has made it a rich experience for me, since people are around to refine and listen. These bursts bring a feeling of contributing to a culture — and finding permissionless progress elsewhere is hit and miss.
Why can't this happen in other industries? Digital-first agencies need people to experiment with everything new to pass on benefits to consumers/brands. It's a playground in the best sense of the word. The opportunity is enticing: we help shape the internet & media on it, while also defining use cases; this endeavour requires patience and irreverence. Instead of falling in love with the goal (as university education "imparts"), there's value in learning to fall in love with everything that supports the outcome. I look forward to what's to unfold in this journey.
A Book in Hand is Worth…
March 26, 2017
Last week I substituted my handheld supercomputer with a book. This is after months of trying to read books regularly: I have attempted to change my habits consciously with Audible, iBooks, the Kindle app, but the convenience of my iPhone — it's right there in my pocket — coupled with the number of things I can accomplish on it frequently distract me from achieving such behavioural change.
The motivation to substitute the iPhone's dominating place in my hand is two-fold. (1) To get through my pile of books, and (2) To rely less on the internet for the sum of knowledge available; it's shaping up to represent a modern version of the Library of Alexandria. The web feels angrier than ever and this distorts the quality of what's published on it.
I have tried to leave the book in my bag as a reminder to read every time I pick something out, but this is just a placebo. I feel good about the act, but ultimately do not read the book. Holding it in my hand instead of the iPhone makes a world of difference to my subconscious mind. The Kindle is an obvious option to read books, but I want to get away from a digital screen.
Director's luck: Sapiens was on top of the pile. I had an epiphany reading this book; convenience and its unintended side-effects is covered extensively in it. Yuval Noah Harari draws analogies between the Agriculture Revolution and how Homo sapiens behave today in different contexts. He says we are caught in the Luxury Trap (p. 98, paperback print edition):
One of history's few iron laws is that luxuries tend to become necessities and to spawn new obligations. Once people get used to a certain luxury, they take it for granted. Then they begin to count on it. Finally they reach a point where they can't live without it. […]
Nowadays I can dash off an email, send it halfway around the globe, and (if my addressee is online) receive a reply a minute later. I've saved all that trouble and time, but do I leave a more relaxed life?
Sadly not. We thought we were saving time; instead we revved up the treadmill of life to ten times its former speed and made our days more anxious and agitated. […]
Nobody plotted the Agricultural Revolution or sought human dependence on cereal cultivation. A series of trivial decisions aimed mostly at filling a few stomachs and gaining a little security had the cumulative effect of forcing ancient foragers to spend their days carrying water buckets under a scorching sun.
Sounds familiar. "Iatrogenesis" means harm resulting from a treatment. For instance: Slack wants to kill email, but it's bringing forth workplace anxiety in a different form. The iPhone and its ecosystem simultaneously makes everything available, but also draws away from nearly everything else. Writing time is merged with photo-editing time is merged with the kingpin on mobile: communications — and I convince myself it is worth the investment in time and attention. This is modern millennial busywork. It's a cycle Homo Sapiens finds itself in often — there's 45,000 years of evidence to back up this very trait.
The result of this exercise has been net positive:
With a book to gravitate towards for short and long periods, I read and remain focused on learning something valuable instead of lurking on Reddit/Twitter or fooling around on Instagram/Snapchat.
Speaking of unintended consequences, I have heard from people who are concerned for my health because I have not interacted with their ~ content ~ lately.
The change was not easy, it came after months of detours, experiments and frustration regarding my habits.
This is not an exercise in mindfulness. But I find it interesting that this "inconvenience" brings with it mindfulness in a different setting altogether. I'm thinking and engaging with the world through the lens of the author with zero switching costs. In 2015, upon undertaking a spring cleaning for media I access, I hoped I would not have to do something like it in 2017. This experience has been a flushing of the mind — far more than a spring cleaning: tiny changes in habits lead to big behavioural changes. And vice versa.
Hey, look, I am inclined to write more as well.
'Nobody Else Owns Our Experiences'
August 16, 2016
Doc Searls says advertisers and mobile operators are misguided in supporting online advertising structured around ad targeting. The action, he argues, is now in "intentcasting":
It's a simple fact that branding wouldn't exist without massive quantities of ads being shown to people for whom the ads are irrelevant. Few of us would know the brands of Procter & Gamble, Unilever, L'Oreal, Coca-Cola, Nestlé, General Motors, Volkswagen, Mars or McDonald's (the current top ten brand advertisers worldwide) if not for the massive amounts of money those companies spend advertising to people who will never buy their products but will damn sure known those products' names. (Don Marti explains this well.)
A hard fact that the advertising industry needs to face is that there is very little appetite for ads on the receiving end. People put up with it on TV and radio, and in print, but for the most part they don't like it. (The notable exceptions are print ads in fashion magazines and other high-quality publications. And classifieds.)
Appetites for ads, and all forms of content, should be consumers' own. This means consumers need to be able to specify the kind of advertising they're looking for, if any. Even then, the far more valuable signal coming from consumers is (or will be) an actual desire for certain products and services. 
I'll be sure to read up a lot more on this subject of massive interest.
Thinking Equals Fun
August 4, 2016
Brainstorming isn't pleasant; it isn't supposed to be. It's a storm! A storm of thoughts and a wave of possibilities.
Writing is fun too. More soon. Thank you, Tapan.
Some
IFTTT

Fun for a New Page

July 7, 2016

I set up a new Favourite Links page this past weekend. The page is updated automatically to include newest links using IFTTT's Dropbox and Pocket channels.

All I have to do is favourite a link on Pocket and the recipe appends a Markdown-formatted line to a plain text file in Dropbox:
This works with items already favourited on Pocket. To get the recipe to trigger, I just go to my favourites and click on an item I want on Favourite Links. That's it.
I'm setting up Instapaper to work similarly, although it's far less reliable than Pocket in my tests so far.
June 15, 2016
Wallpapers
A selection of high-resolution photographs available for your use under the Creative Commons 4.0 licence. Enjoy.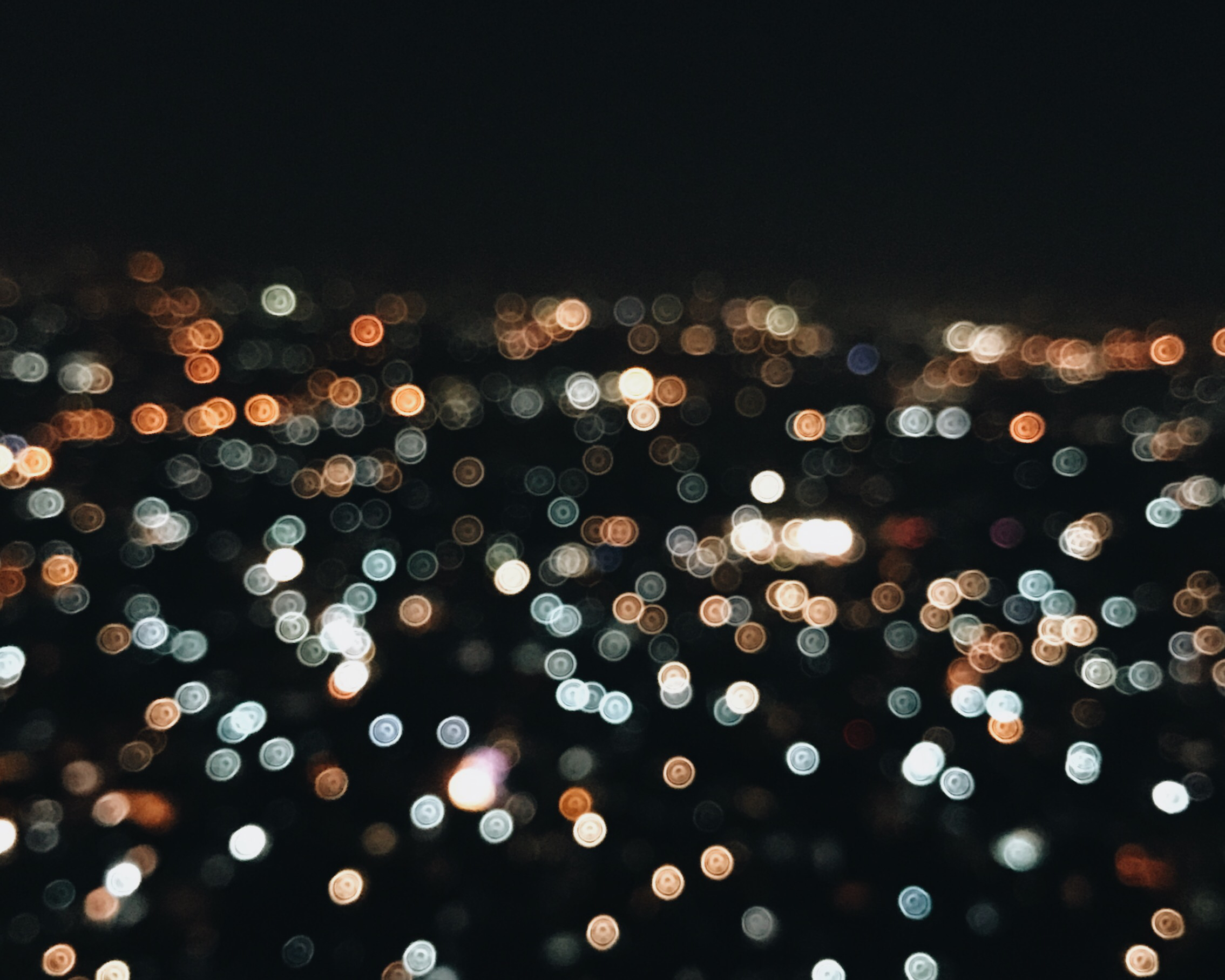 City Lights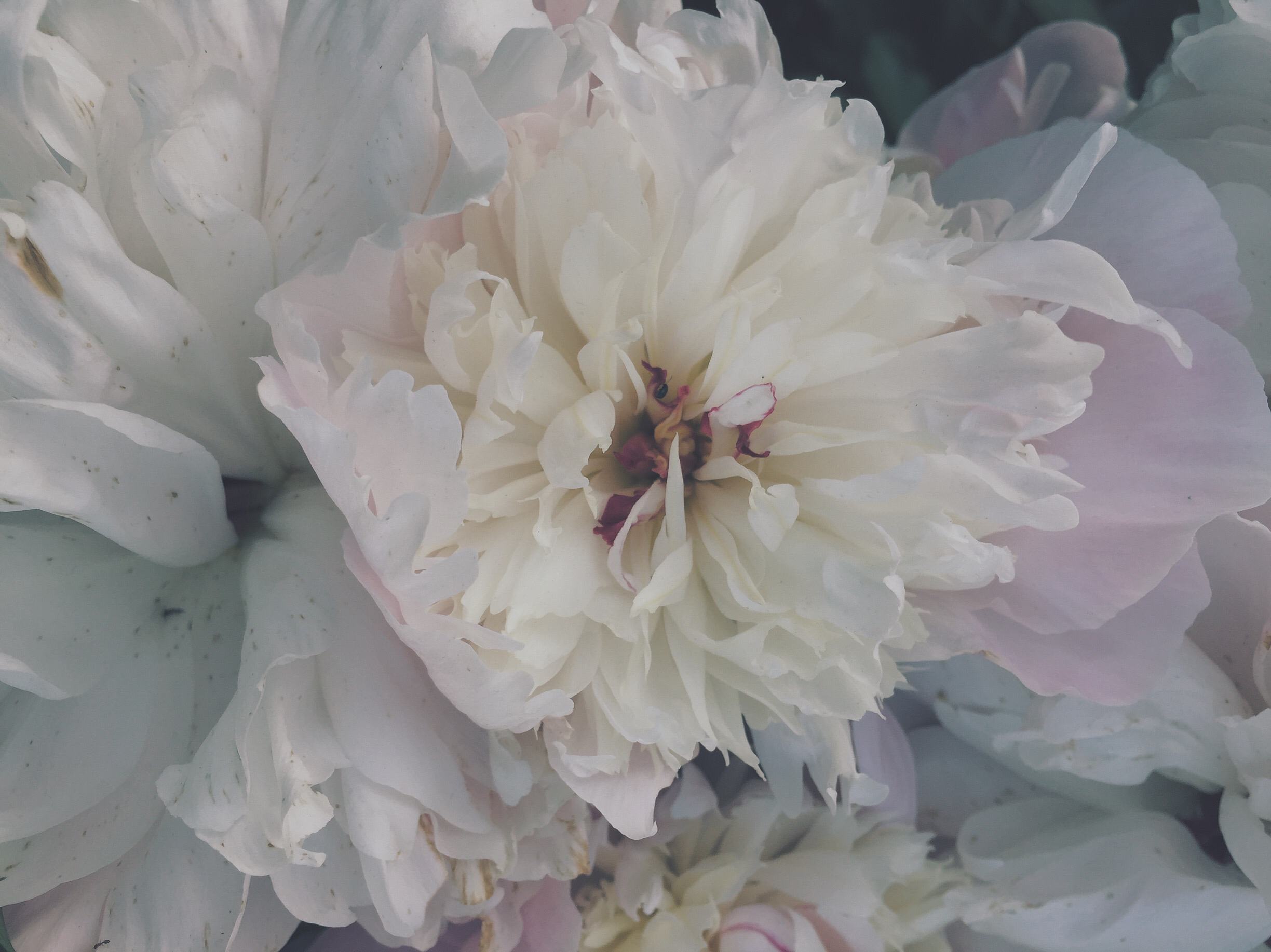 Kashmiri Flowers I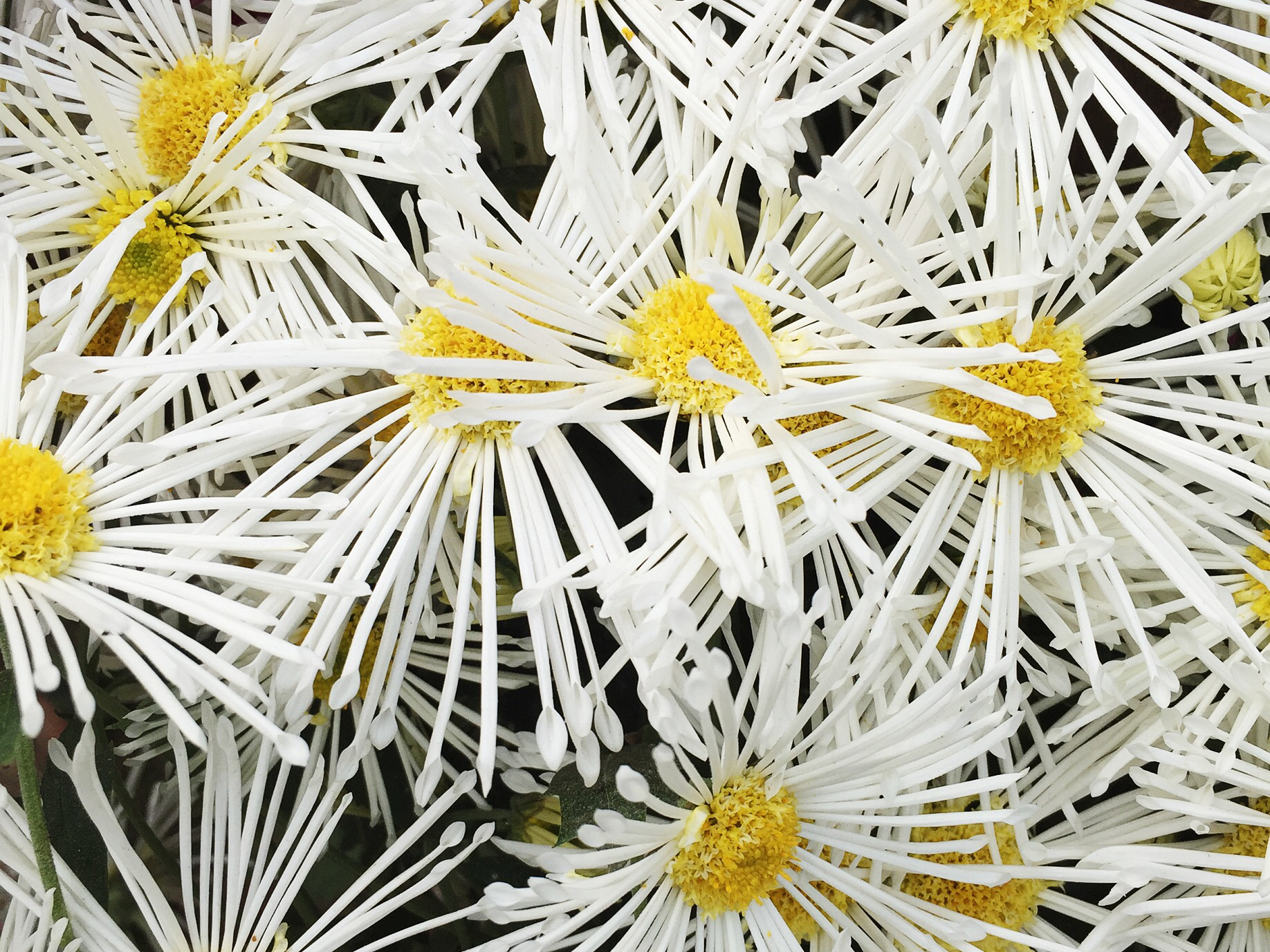 Daisy​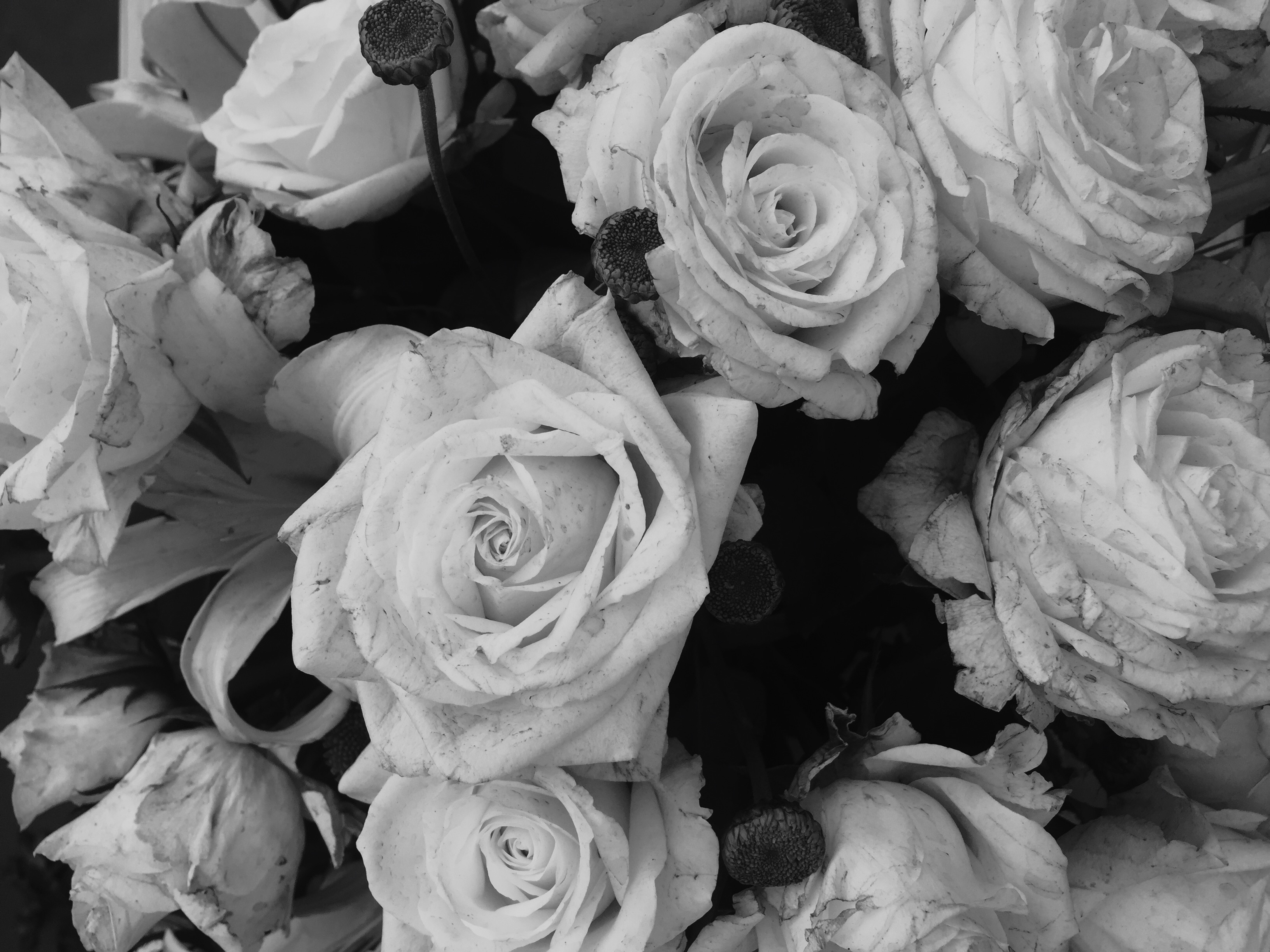 Roses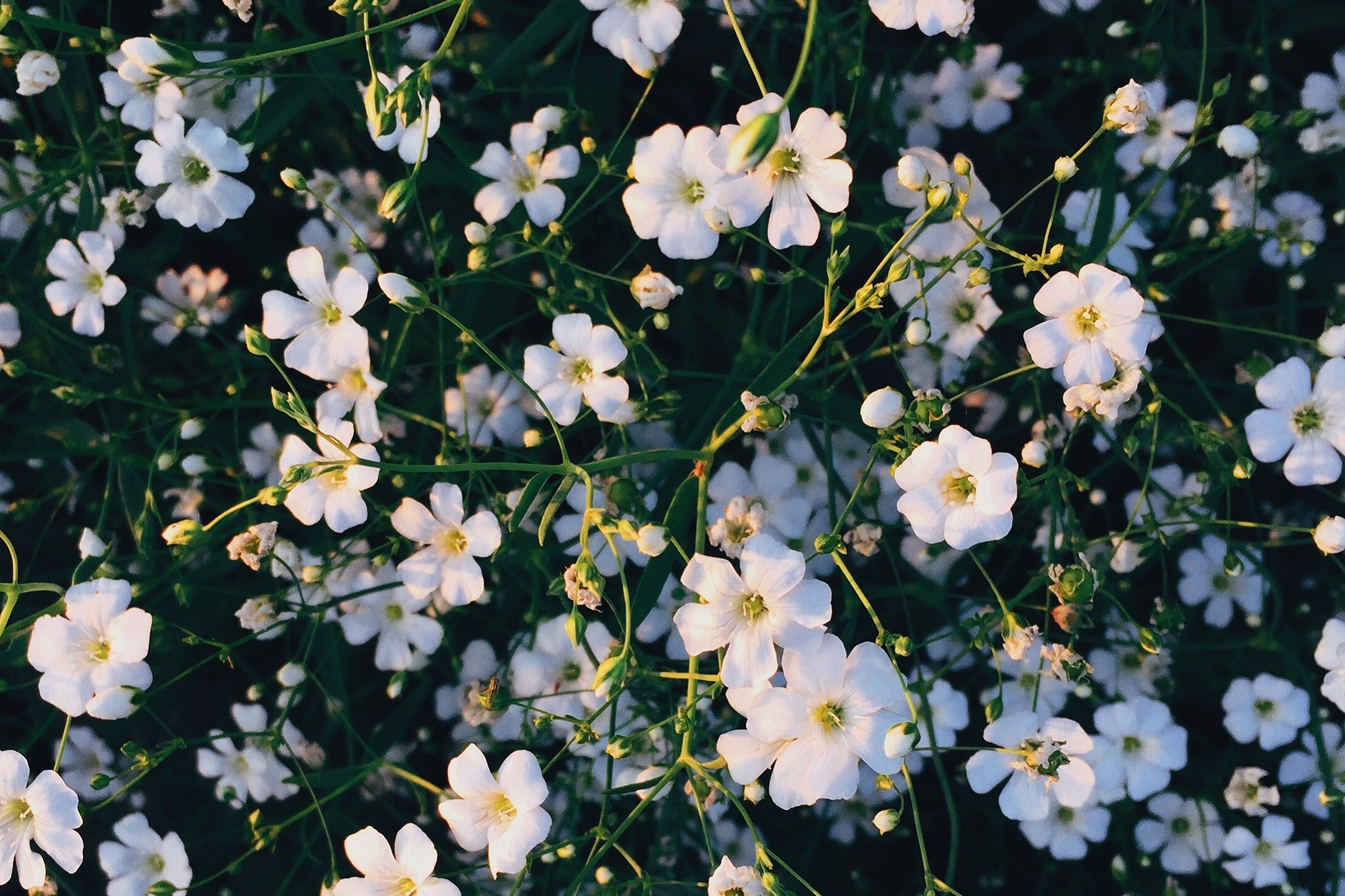 Kashmiri Flowers II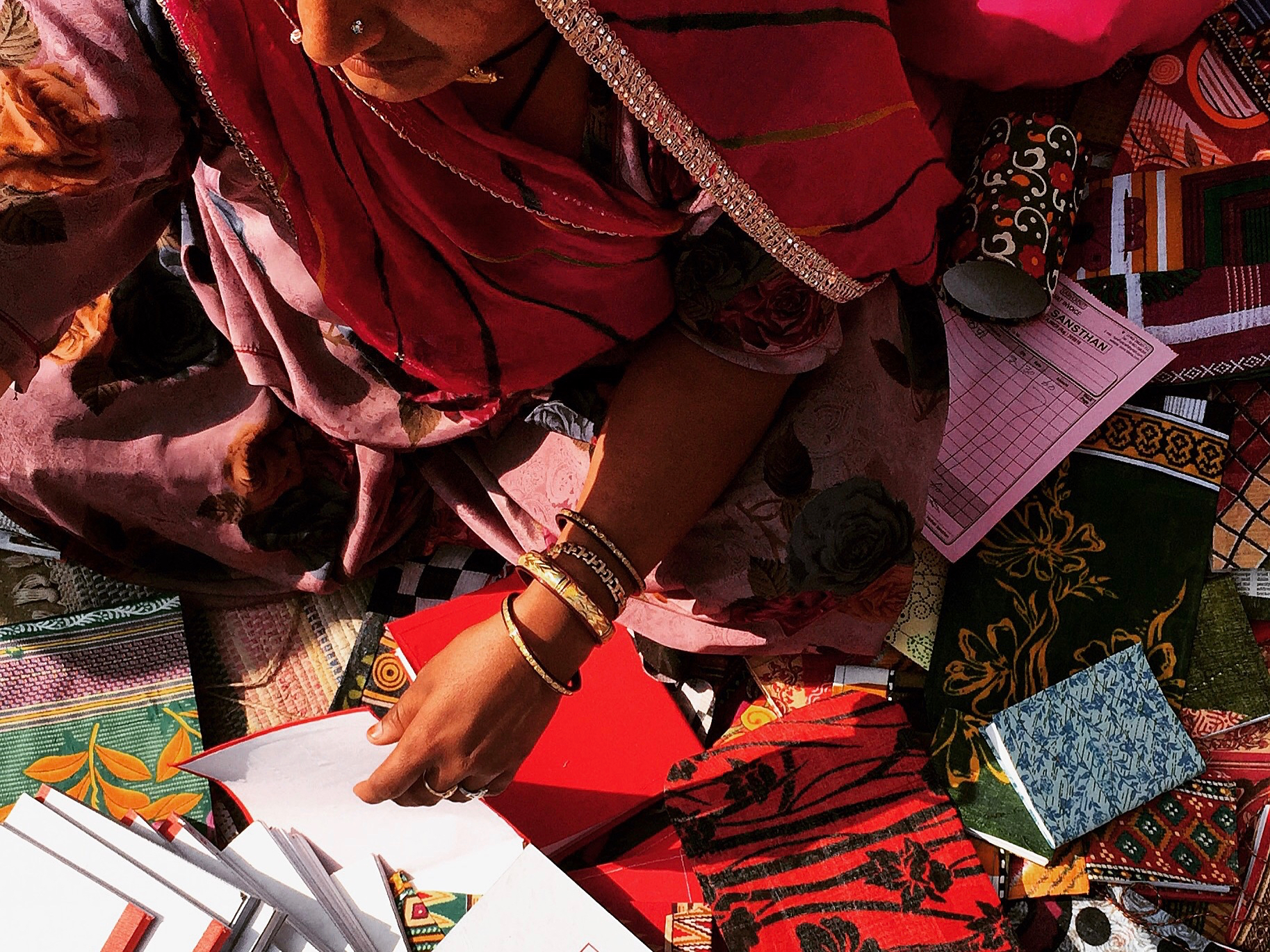 Handicrafts Seller
Apple's Model Is Under Pressure
May 23, 2016
John Gruber on Apple's motivation to build services:
I see Apple "monetizing" Siri simply as a way to sell more devices — more iPhones now, more iPads (and who knows, maybe Macs?) in the future. Siri could be the interface to future products, like tiny little Nano-sized devices, or home entertainment systems. Google's ad-driven model disrupted Microsoft's pay-for-software-licenses model. Apple's just-buy-our-devices-and-look-at-all-the-cool-shit-you-get-with-them model could disrupt Google's ad-driven model.
The just-buy-our-devices model has worked for 18 years for Apple in the personal computing market. Horace Dediu calls this market unforgiving: almost all its competitors are dead or dying. As the personal computing market matures overall, however, cracks in this very model are beginning to show. Consider un-Apple-like moves of selling 16 GB iPhones/iPads and offering 5 GB out-of-the-box iCloud storage—ways to up-sell buyers which work surprisingly well from a financial standpoint. For the ecosystem as a whole, they suck:
A 16

GB

device discourages users to download apps and explore the breadth of the ecosystem. A 16

GB

phone works for my mom, but not a 20-something first-time iOS user. iMovie is a 1.1

GB

binary. A minute of

4K

video on iPhone

6S

is a minimum of 250

MB

. Users choose Quip/GDocs over iWork. Games preferred over creative apps
5

GB

iCloud storage limits iCloud Drive/Photos sync adoption. Users instead download Google Photos which saves device space, unlimited storage, fast sync, and availability everywhere. Perhaps Dropbox for documents
Skimping on iCloud Storage makes users lax about backing up

OTA

. Users probably connect their phones to iTunes to back up and transfer any data
iTunes becomes a virtual

OS

on PC/Mac. More stuff is tacked on to iTunes. There's clear strategy tax here.
None of these issues are undocumented. Apple services is perceived to have a limited addressable market. Google Services works everywhere; Microsoft Office works everywhere; AWS is platform-agnostic. A services story is incomplete without addressing the issue of cross-platform support to monetize as many users as possible. This puts pressure on Apple's model as physical device sales slow down: The company will continue to make contentious decisions on hardware and the default software/services experience to up-sell users as it's currently in this strange matrix depending on high profit margins on both sides. The tenth-generation iPhone will most certainly differentiate between the 4.7-inch and 5.5-inch models in camera/memory/storage capacities not only to increase iPhone ASP but also make up for lost margin to increase default services options/iCloud storage.
I hesitate to write this post before Apple plays its cards at WWDC 2016 but I believe Apple is, right now, going through a very difficult shift trying to match expectations as a hardware manufacturer in a physical-device-as-cloud-endpoint world.
This brings me to my final point: while Apple's model is under pressure, it does not warrant yelling from the rooftops. Apple the company has pivoted in nearly every decade of its existence: Apple I to Apple II in the '70s; Apple II to Macintosh in the '80s; Macintosh to iPod in early 2000s; iPod to iPhone in 2007. New Apple excels at product/profit shift in mature markets in the middle of major company-wide pivots. The Mac OS 9 to Mac OS X transition while the pivot to handheld devices/consumer electronics was underway: iTunes and iPod were developed in quick succession as points of leverage. The transition to Intel chips in Macs just before pivoting to the iPhone company: iPad, iMessage, iOS 7, Apple Watch serve as points of leverage today. They are developed to manage shifts within the pivot itself: low-cost PC threat in a mobile world? iPad. IM solution? iMessage; Dated mobile UI design in a world of high-resolution displays? iOS 7; Wearables and smartphone extension points? Apple Watch; Music streaming? Apple Music; The services shift is no different. If AI development is accelerating and if components are reusable, an educated guess would be that Apple, the product company of our time, can build things people want and can turn this to become a point of leverage in the future, too. Apple moves fast. It remains to be seen how well Apple rides the iPhone/services wave and builds Apple Watch, Beats, Apple TV as multi-billion dollar businesses. Before it publicly reveals its next major pivot, of course.
Bookshelf
May 19, 2016
I've sacrificed short form content consumption on the web in favour of books. This is my bookshelf, current as of 28 April 2019.
Non-fiction
Range
Trick Mirror
Alchemy
The Making of Star
The Secret Lives of Color
The Story of Philosophy
Shoe Dog
The Next Billion Users
Caste as Social Capital
Fiction
Book recommendations are always welcome.
Agra
May 3, 2016
I left Brindavan post-prayer to Mathura at 10 a.m. Unknowingly, I got on the wrong train to Agra (for which I was jailed briefly at Agra station). Saw the Taj Mahal in all its glory and visited the magnificent Agra Fort at 4 p.m.; I blew away a few hours from 6:30 p.m. to 10:00 p.m. at the Agra Railway Station before boarding a train to Chennai.
Jagriti Yatra 2015
April 18, 2016
(Also published in The New Indian Express.)
The Jagriti Yatra sounds crazy: It's fourteen days on a train around India, starting (and ending) in Mumbai, with over 450 amazing individuals who intend to cover twelve cities meeting role-models like Bunker Roy in Rajasthan, Anshu Gupta in Delhi, M. S. Swaminathan in Chennai, amongst others. And this description—the one of the outer journey only just scratches the surface of what this experience offers. It's the inner journey—the touchy-feely bit—that takes the experience further.
Primarily, the Jagriti Yatra aims to ignite the spirit of entrepreneurship in its Yatris. Entrepreneurship is fascinating: it goes all the way from running a provisions shop to building services that shape how billions of people communicate. What remains common throughout this spectrum of businesses is that they're about change: change in society, change in power structures, change in ownership of one's fortunes. A trait common amongst operators of these businesses is, by their candid admission, perseverance. I had a chance to meet people from diverse economic, social, and educational backgrounds doing remarkable work in a sincere effort to effect change. The Jagriti Yatra simultaneously levels the playing field and encourages its Yatris to level up together. The energy, enthusiasm, and passion is infectious to say the very least.
From meeting a dropout from school who's representing India at Australian Rules Football (!) and effecting change at Dharavi in Mumbai to a married Rajasthani woman leading development in her village through engagement of dozens of women in sewing and knitting clothes. Slowly but surely, I learned about the role-models around me through meticulous activities conducted on the train. Their willingness to share anecdotes of their respective struggles made me reconsider how I had dealt with such a situation in the past. They lent a strong hand in conditions unfamiliar to me and taught me a whole lot about camaraderie and the importance of caring about not just the work we do, but also about how we actually do it.
During the Jagriti Yatra, I found friends like Shubham, who, in school, started an NGO in Nagpur which is mission agnostic; working wherever and whenever resources are needed. I met Asit from Ahmedabad who wants to change the perception around drinking water. I heard the story of Shruti from Chennai whose organisation trains MNCs post-layoffs. I met friends like Deepti and Abhishek who share my wanderlust for travel and photography. People such as Brendan and Afnaan from Australia who're exploring their respective place in this world. Perhaps it was difficult to relate to one person entirely, but it sure wasn't hard to find people with stories relatable to my own.
Recognising that not everyone has a chance to get their queries answered within time-bound visits at each location, the Jagriti team organises sessions on the train in-transit by representatives from every institution we visit in our journey. The representatives hold comprehensive sessions on their area of expertise and devote generous amounts of time on topics ranging from revenue models to design and user-testing to life and philosophy. Despite a packed schedule where days would begin at 5 a.m. and end at 1 a.m. the following day, it was upon the Yatris themselves to make time for peace and quiet. This was a true test of prioritisation and delaying gratification: doing what's important over what we wanted to do for ourselves. Not lost upon us was just how well the Jagriti Yatra is organised considering the number of variables at play when it comes to managing logistics of such a journey (the Jagriti team is a part of a larger NGO, run by working professionals who, in the course of several weeks in December bring this together.)
Perhaps the greatest lesson here is of shedding entitlement and managing expectations. Here's so many of us on a three-tier non-A/C train, going through climates at a fast clip, while trying to learn and grow. There was a rush of emotion I couldn't fully comprehend and appreciate when the Jagriti Yatra ended. We unconsciously take our conditions for granted: Our friendships, our resources, and the conditions around us. I won't divulge too much about what the Jagriti Yatra exposed us to but I will say this: enabling change is about noticing what's wrong with how things are done by existing systems. It's also an important lesson in doing incredible things for society with the fabulous constraint of limited resources—pushing through the self-doubt and noise of people who don't understand why you do what you do, and the discomfort that comes with taking responsibility of the change you're a part of.
Room to Experiment
August 5, 2015
In the brilliant film Ex Machina the following exchange between two protagonists stuck with me:
Nathan_: You know this guy, right? — Jackson Pollock. — Jackson Pollock. That's right. The drip painter. Okay. He let his mind go blank, and his hand go where it wanted. Not deliberate, not random. Some place in between. They called it automatic art. Let's make this like Star Trek, okay? Engage intellect._
Caleb_: Excuse me?_
Nathan_: I'm Kirk. Your head's the warp drive. Engage intellect. What if Pollock had reversed the challenge. What if instead of making art without thinking, he said, "You know what? I can't paint anything, unless I know exactly why I'm doing it." What would have happened?_
Caleb_: He never would have made a single mark._
---
We keep looking for That Perfect Moment to start doing anything. Until that time comes you essentially feel like you're putting up with the status quo. That it'll change some day. Spoiler: That Perfect Moment never comes, and neither does any perfect storm of events. If you keep waiting for the mythical perfect moments, you're wasting today, right now, and indulging in your lethargy of doing real dirty work.
You've got to play around with what you have today before you can satisfactorily move on to the next thing. Experiment, see what works and what doesn't work. Evaluate, adjust your sails and go on to experiment with something else. Repeat. You really don't want to be the kind of person who holds wrong positions dearly. Question everything.
Engage intellect.
Avoiding Easy Exits
July 28, 2015
Tom's got a 9-to-5 corporate gig he really doesn't like. He's just graduated from college, and sees himself as sort of a creative person. He's not sure what he's doing at this gig in the first place. Money? Not really. Career growth? "What's that?".
The good news is that Tom's parents tell him they're on his side and he can leave if he wants. His friends tell him that he should probably consider other options and that this really isn't worth it if he doesn't like it. He jumps. He quits after putting in just twelve shifts, and without a plan.
Tom spends the next year drifting from one place to the next. He dabbles with cooking: starts going for classes twice a week but stops soon after. He takes up painting and puts up a couple of things on this tumblr he started. No updates in four months. I wonder what Tom's up to now. Oh, he's applying to a few colleges for further studies? Cool. Which subjects? "Um".
Stop taking easy exits. They make you complacent. People around you try to make you feel good about the steps you're about to take. Some people contest your decisions, but you shrug them away. You, defensively, quantify your dislike. And you get into the habit of doing this again and again and again.
See yourself in a sub-optimal situation? Not really sure where you're going to go? Don't just quit what you're doing right now. Persist. Fight. Make your exit.
"Inertia" Is a Distraction
May 18, 2015
A reason I hear quite often for not doing something is inertia. I don't know what this means, so I googled it:
inertia ɪˈnəːʃə: noun

a tendency to do nothing or to remain unchanged.
In simpler terms: it's comfort. You could blame inertia and laugh off your lethargy for not moving in any direction, or you could take time to, you know, identify where you stand today. Maybe start with this: "Am I really happy in this crowd, amongst all the mediocrity I've pointed out and mocked on so many occasions?"
It might also be worth asking yourself if your insecurity about a bunch of things is the reason behind inertia. Make a list of these insecurities (choice by elimination is particularly useful). It'll help you identify your priorities and incentives.
When you're ready — and hopefully that's not too far away from today — take the steps that only you can. The world isn't static, and you're in a hurry.
Trying out This Perseverance Thing for Writing Often
May 11, 2015
Back in school I had an unapologetic obsession with football: I was a rabid fan by all standards.
Later, in college, my long infatuation with Apple matured to become a relationship. I was obsessed. This came at a cost: my obsession with football went away. The obsession with Apple introduced me to design. To engineering. To media. To culture. And to the many many aspects of human excellence and craftsmanship I follow today, and aspire to match the standards of someday.
My love for Apple remains true. From this company, though, I've also learnt the value of perseverance. Apple does all R&D indoors, and maintains a crazy level of secrecy. Apple realises that people working on ideas don't need fickle customers commenting on their ideas before they're parts of a product worth shipping. People at Apple roll. The audience witnessing their effort is small, yet appreciative of the effort, with eyes on the future and what the idea can become.
A small audience is great, and probably the best thing that can happen to you as someone working on an idea. A small audience gives you the liberty to take time and get things right. You can hone your skills in front of them, and they're going to tell you when you can do something better.
I learnt of the importance of a small audience when I started taking photos on my phone and sharing them. I had no idea what I was doing, but it was something I was sufficiently interested in. I would've failed without even trying if a lot of people told me I actually sucked in the beginning. The suggestions mattered.
Now, I want to try to middle (occasionally). It's what Fred Wilson and Seth Godin do. Day in day out. It's an act of perseverance. I can't match their insight nor their experience — experience which spans the entirety of my age on this planet — but I can try to do my own thing and figure it out as I go.
The best part? Almost no one is watching.
A Presentation Exercise
May 6, 2015
To begin: I am not the most proficient person around at presenting and speaking to a large set of people. 
I'm flattered every time someone asks me how I make photos. (Especially because I have no idea what I'm doing and someone likes it? Whoa.) I thought I'd reach out to the HR folks at work and tell them my story. We worked together on the blog post, and it struck me that I should consider going beyond the blog post to hold a session for people who were interested in learning more about iPhone/mobile photography. HR was happy to oblige again. It's tiny things like this that brings about confidence and excites me about doing more.
Back to the elephant in the room: presenting publicly. I had about a week to prepare for this and looked at these two resources: 
Speaking.io by Zach Holman
The 10-20-30 rule by Guy Kawasaki.
The 10-20-30 rule encourages presenters to make the following choices:
Ten slides
Twenty minutes
Thirty-point font
I didn't adhere to the first part of the rule as I wanted to eschew use of excessive transitions and animations. It saves time to just skip 'em… and focus on other things. So I made a bunch of slides (80 in all), and learned to make use of master slides in Keynote. The presentation slightly exceeded the twenty minute mark, but that's all right. I had no trouble meeting the thirty point font guideline since a lot of the presentation was visual.
Another note: In the past, I've made the mistake of fitting content of the slides to its animations as much as any other teenager. My indulgence in making animations work brought me to believe that people would care about them. Nothing could be further from the truth. Animations and transitions are implementation details. The audience is there for the subject covered and the best way to make the talk worth the collective time spent is by leaving them sufficiently acquainted with the subject. Trust the audience to figure out more in their own time. This is where the value is. Excessive design choices are not signs of your attention to detail. It's a sign of apathy and disrespect to the subject. Like excessive web design using the same templates and javascript irrespective of the content. The manner in which the talk is designed considering the audience takes precedence.
The deck should complement your presence, not take the stage.
Impressions on the MacBook Pro
May 2, 2015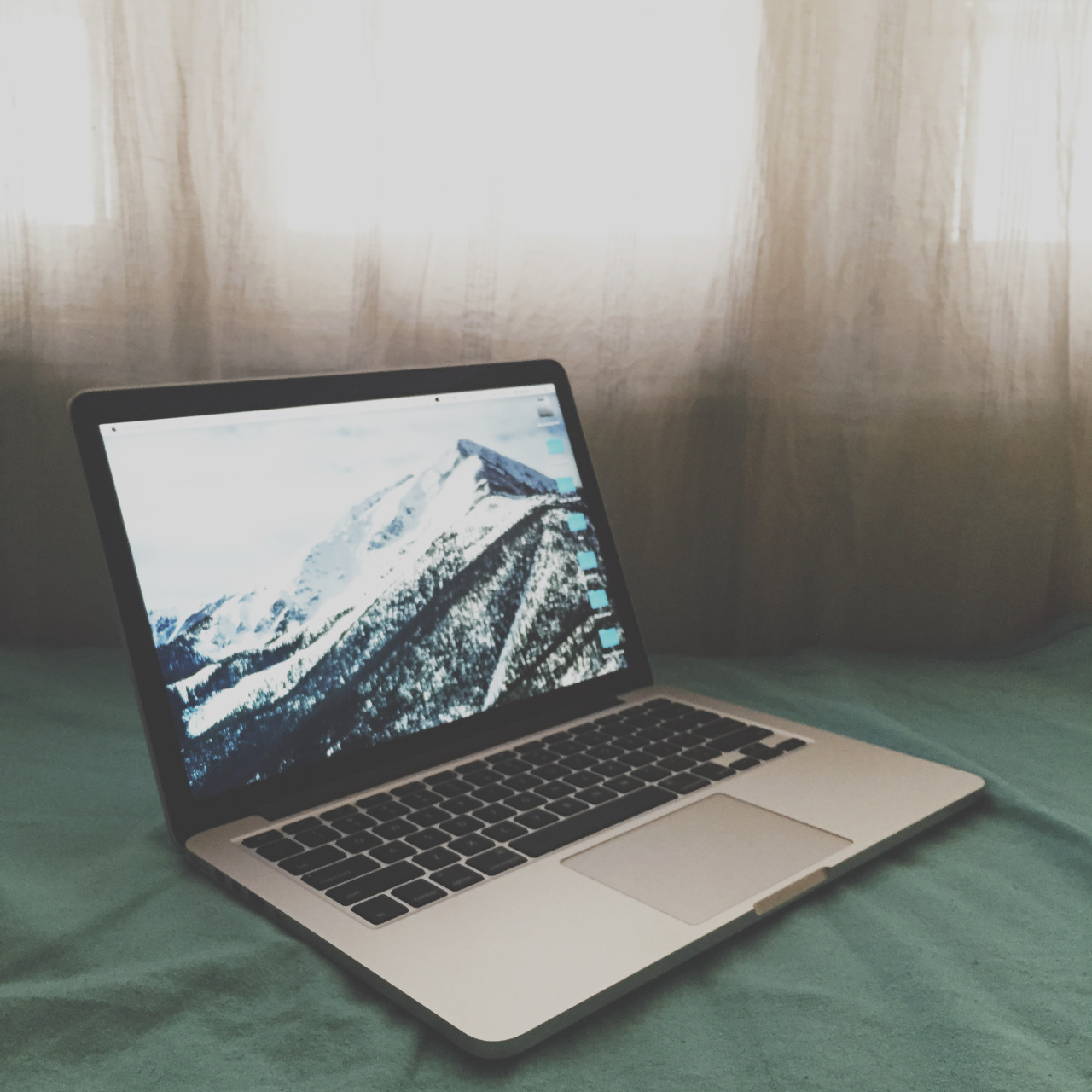 Desktop wallpaper via Unsplash​
For context: I'm coming from an 11-inch MacBook Air. This is the 13-inch, early 2015 version.
I love the Retina display. I would venture into saying that it's the best one I've ever used. So so good. No image retention either. 
The Force Touch trackpad feels like magic to me. I'm excited by its potential.
Battery life is crazy good. This computer has better battery life than the new MacBook (10 hours vs. 9 hours), yet Apple doesn't call this "All-day battery," just "Long-lasting battery". Maybe that's reserved only for its ultra-portables (MacBook, Macbook Air, and iPad).
Keyboard feels… different. But I'm getting used to it. I find myself typing faster. 
Migration Assistant was super easy to use. It brought up some issues with iCloud, which I haven't been able to fix even after a week.


OS

X Yosemite looks great on this. I can't imagine going back to pre-Yosemite systems on any Mac.
Photos app is fun to work on. When it syncs, that is.
I will be using this computer for a long, long time; I'm really happy with it.
2015 Spring Cleaning
April 30, 2015
I've never really done a spring cleaning until now (or realised that I was in that mode all together) but I did some this time semi-consciously.
Here's what I did:
Deleted Snapchat: I love Snapchat, but found myself watching too many stories, sending too few snaps, and receiving nothing in return. It wasn't always like this, though. I did use it a lot; my score is 9400-something. It became an unnecessary exercise to constantly open the app only to find stories I didn't care about. I will almost certainly get back Snapchat when I go travelling later in May, but I can't be sure I'll keep it beyond that.
Deleted over 1000 photos in my Camera Roll: Duplicate photos, film posters, multiple angles of the same object, insults to people on social media, and screenshots incriminating chats. Delete delete delete. I used the app Screenshots (free on iOS).
Deleted over 1300 tweets: Inspired by this article over at Fusion on tweet deleters, I took a couple of hours in total and got this done using a free service called TweetEraser. This was quite fun and I feel liberated for some reason. Also: I've found myself using Twitter a lot less. For years Tweetbot was the first app I'd open in the morning. I was, until recently, a Twitter completionist. I'll revisit this topic if I think I'm missing out on something. As for actually posting: I expect to do it a lot less. It's just not fun anymore.
Unsubscribed to a dozen newsletters: Most of these were daily newsletters. I don't need to stay on top of everything all the time. That quote about how reading after a certain point gets you in the habit of lazy thinking? Yeah, that. I have 100 unread emails in my inbox and I'm catching up quite fast. The anxiety of unread messages and

FOMO

in my inbox wasn't worth it.
… repeat for

RSS

feeds.
Unfollowed about 15 people on Instagram (~9 percent of all people I follow): Some of them are my friends, some were my friends, and some were follow-backs. For unfollowing friends this was my thinking: most of them already cross post to Facebook. I don't need to see it on Instagram. Also: Instagram updates are empty calories. I'm making a conscious effort to avoid swiping back for over a couple of hours worth of updates. And check only when I have something to upload.
Cleared out my Safari reading list: I had roughly 200 items there, some from back in 2012. This took me a freakishly long time, because I read almost all of them and archived to Pinboard as necessary. (Yes, I need to have an intervention regarding my Pocket list. This is a story for another time.)
Deleted applications on my computer: I got a new computer, so I took some time to clear out applications (like iPhoto) and a host of other nice-to-have utilities. I can always download them again depending on the situation.
Deleted a bunch of podcast episodes on Overcast: three weeks ago I cleared out podcasts as well. I kept think I'd listen to a bunch of podcasts while travelling. Never happened. Now I listen only to a few, and will start listening to the others once I have sufficient time. I made a list of episodes I couldn't get to on Evernote. 
Importantly, this cleaning has given me some perspective. Digital hoarding is pointless because everything moves quickly. By cutting down on what I choose to access, I'm making time for new things like reading and communicating with people who matter. I typed this in the morning instead of checking Twitter. I also get the idea of discipline: It shouldn't clutter in the first place. I would be disappointed in myself if I did a spring cleaning in, say, 2017.
Being ignorant about the internet, its impact on society, and its disruptive effect on so many industries isn't great, but being cognisant about your use almost always is.
Update: May 1, 2015
I added point number 9 on podcasts.
Sharing Video
September 15, 2014
I saw a drone in use on my walk back home from work last night. I asked the drone-owner (droner?) if I could take a video of it. He obliged.
I have three apps capable of shooting video: Camera.app, Hyperlapse, and Snapchat. (Vine and Instagram aren't on my phone, and I didn't even think about WhatsApp's built-in video shooting capability. I never use it.)
Camera.app wouldn't work for me because I knew from the outset that I wanted to share it somewhere. This includes Vine, and/or Snapchat. I would need to increase the speed of the video or crop appropriately, as there was initial set up time. So, I made a split-second decision to take the video on Hyperlapse, partially because it is new and novel, and partially because it would allow me to speed up the video. Also because there's no uploading from the camera roll on Snapchat (not yet anyway). Camera.app.
I want to share this through my Snapchat story with my closest friends, but quickly realised that (a) my friends probably don't care, and (b) Snapchat also doesn't allow prior footage to be shared. But an addition to the Snapchat story can be saved to the Camera Roll. Alas, 10 seconds of recording was a deal-breaker. Snapchat.
I need Vine to share this Hyperlapse on Twitter as it does not have native video sharing (what year is this?). I got lucky: Vine finally enabled uploading videos from the camera roll last month. Turns out that Vine doesn't support Hyperlapse videos, and any attempt to upload shows blacked-out footage. Fail. Vine.
Needless to mention, all of this would be easier if I didn't have such first world problems.
Sharing via WhatsApp to a group of people who don't care it is.
500 Days for a Word
February 6, 2014
"Why am I writing?," "Who am I writing for?" and "What am I going to write?" are questions that come in my mind often (and I imagine, in anyone's mind.) They came up in my mind at different intervals between the time I decided that I wanted to write, actually started writing, and actually publishing. All too often the gap between when these questions came up was too long, and the journey seemed incessantly arduous. Fortunately, I got to read some amazing and inspiring things this past month, and I found answers to all three questions
For the most part, my friends and I share our thoughts on any one of the plethora of IM options, or on Twitter. I've never really kept anything trackable, and these uninvited questions probably had something to do with it. I have a reading habit and genuinely try to follow a lot of great writing day-in, day-out. Perhaps even more fortunately, it all just came together. Answers to questions might have appeared and disappeared forever, but some how they tied together this time, and this exists.
"Why am I writing?"
M.G. Siegler started a project where he attempts to write 500 words a day. He says:
I've decided that I'd like to write more this year. Or, more specifically, I'd like to write more regularly this year. Last year, I wrote quite a bit, but I'd do so in large chunks of time and words and I never felt like I achieved a good cadence in my writing. So I'm switching things up.
M.G. isn't just switching things up by writing every day. He's switching things up by writing about things he likes. I tap away 500 words a day, echoing the same opinion over and over again, only each time it's to a different recipient. The net result of this isn't particularly useful, there's no tangible evidence that I've become better at writing or that my thought process is actually evolving over a period of time.
Instinctively, I can tell that I've become better, but what drew me towards this effort is that it suggests a do-able way to actually know that I've become better.
So, Why am I writing? I'm writing for cadence, clarity, and to express myself._Why?_ and What? might appear to be similar questions, but are actually quite different.
"Who am I writing for?"
There was an interesting debate about recognition and getting credit for what you write. It's extremely hard to get noticed when you're in a huge echo chamber. Recognition is nice to have, not a must have. Linus Edwardshad a really great take on what he calls "concentric circles". He has an optimistic view on the future of reporting and writing. Although the post was reflective on a subset of voices (albeit an influential Apple community) in technology journalism, similar references can be applied to almost any kind of writing.
What happens to someone who does think about this? Whose intent to start writing is recognition, because that's what you want, right? It's not simple, and it's easy to lose track of who you're doing this for. An excerpt from "The Intrinsic Value of Blogging" by Matt Mullenweg:
The antidote I've found for this is to write for only two people. First, write for yourself, both your present self whose thinking will be clarified by distilling an idea through writing and editing, and your future self who will be able to look back on these words and be reminded of the context in which they were written.
Second, write for a single person who you have in mind as the perfect person to read what you write, almost like a letter, even if they never will, or a person who you're sure will read it because of a connection you have to them (hi Mom!).
Once you stay honest and true to yourself, it'll reflect in your work, whether it's writing or anything else. After all, it's for one of two people.
Reading this lifted a huge burden. I'm surrounding my self with metrics related to what I'm writing, and eventually the metrics will take over me. It's important to note that this does not discourage sharing your work. It's just about knowing who you're doing it for. You never know who can end up liking your stuff, providing constructive feedback, and maybe even being influenced by it, so sharing it is a part of the overall process.
"What am I writing for?"
You've found why and who you're writing for, now, what are you writing for and what are you going to actually write?
Primary Sources of Material, by Stephen Hackett at 512 Pixels, transcribing musician John Roderick's comments on an episode of CMD+Space:
The majority of the interview covers the John's method for creating albums, but when he's asked what he likes to be known for, John talks about wanting to shift back to being someone who creates, not just someone who comments. Around two minutes into the episode, he remarks:
I've been writing this sort of commentary on the world and what I was formerly known for — and what I prefer to do — is make primary source material. You know, if you're making a song, or if you're writing a story, that is source material. It's primary. It's the thing that did not exist before. You're not commenting. Presumably, your song is not commenting on some earlier song, or if it is, it's doing it in an inventive way. It isn't this chattering sort of criticism and culture digestion that is so much of I guess what we call content — Internet content, which is just like, "Oh, this just came out and now I'm talking about it and now I'm talking about this other guy who was talking about it."
Writing for primary source material is a noble goal, but again, it comes to the overall topic of recognition being tied to a room with a lot of voices. If what you're writing has primary source material as a goal, you'll become a better narrator. I want to write to create primary source material.
A wise friend reminds me over and over again that Technology, Economics, Politics, are huge echo chambers. You can only go so far with the babble, though. Ideally you would like to create something of value, and it's just not relegated to writing. What I'm going to write probably does fall in to an over crowded category, but my goal is to write original and interesting things. Build something that gives you The Builders High! I had an amazing experience between the time I wrote this and actually published it, where I really got an overview of the writing process, and learnt a lot.
"What am I going to write with?"
It doesn't matter.
Probably a peripheral question, but worth including here. In "Do You Want To Write?," Rands, again: "Do you want to write? or think about writing?"
Well, I do write a lot. Just not channeled correctly. I just couldn't get on with posting something of record. Rands has a lot of insight on the writing process, and not just the app that he's referring to. Why not cancel out all noise and just focus on the craft of writing? What is there to lose when you're writing about something that you like, for someone that cares about it, and when you have an answer to what and why you're writing?
I got an email a few months ago from Tumblr that my Tumblr was a year old. It's 470 days old so far, and the intention behind starting it was to write a whole lot more. So far I've conjured up one text post. I wanted to try Medium, so I got an invite while it was in beta, and managed one post on a topic that frustrated me a little.
Surely enough, I wrote this, and emailed Jim Dalrymple, telling him that I wanted to send this in for his brilliant magazine, and he was kind enough to ask for a draft, and I didn't get around to doing that, probably spending more time not writing and drowning myself in self-doubt.
A week into my Squarespace trial, I was trying to make a website to keep what I write, and then my eyes literally lit up when I saw this tweet. Naturally, I wanted to try it out, and here I am. It was no easy task coming to this decision of using Svbtle, and took a lot of consideration. I realised that tweaking the site is a never ending process and detracts me from writing. Why Svbtle? I'll explain soon.
Ideally, I would like to write 500-1000 words a week. It will give me tangible results, help me express myself better when it comes to things I like, be more nuanced in judgement when it comes to things I dislike, and I hope you enjoy reading it. I don't know if I'll be in a position to do the same a few months from now, but my goal is to get better at this. It's a skill that'll stay with me for the rest of my life.
Enough running around.