What is the
'

Jio Effect'?

17 May 2020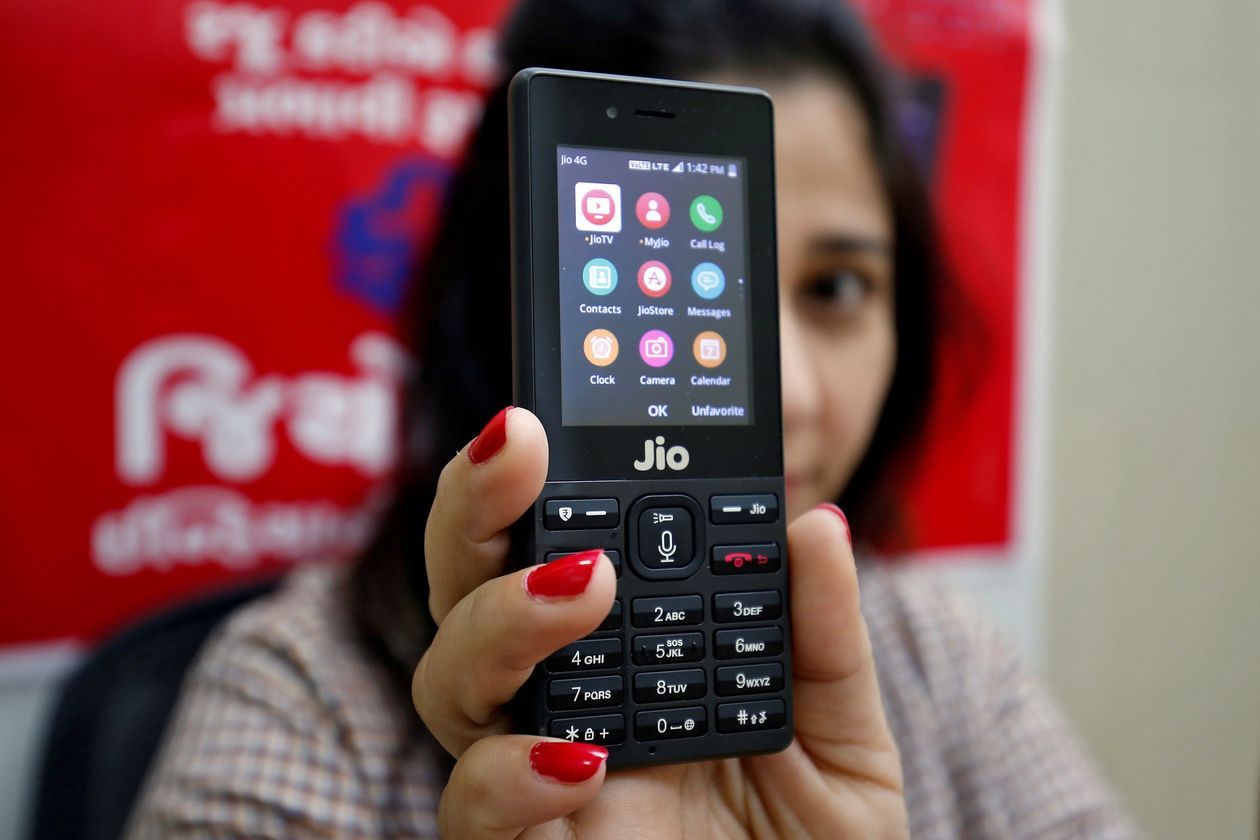 Reuters
It's always funny to read the news about the Indian internet or startups building for it, domestic or international. The article will invariably devolve into a platitude that goes something like this: 'thanks to Jio, apps like x, y, and z have unlocked a new userbase in Tier I/II/III India. Investments in the space have gone up as appetite for insert sector grows.'
Well, yes, this is true. The only difference is that for Jio, 4 years & 376 million subscribers later, claims of its penetration as a reason to believe for growth of the ecosystem is off the mark. It's a convenient yet incomplete story. At any point, it's worth understanding which one of Jio's effects one is talking about.
Picture a scenario where you go back to the mid-2000s, some time after Napster's time in court and before Facebook turned down Yahoo's acquisition offer. It would've been a place where every news article would cite something like "thanks to the growth in broadband in America, websites like YouTube, MySpace and Facebook have gained popularity". Technically true, although the reason hardly qualifies as a moat for any business, not less an inaccurate reflection of what these services were up to: building new business models on top of new assumptions. Broadband penetration was an indicator of inevitability, much like Jio's expansion is.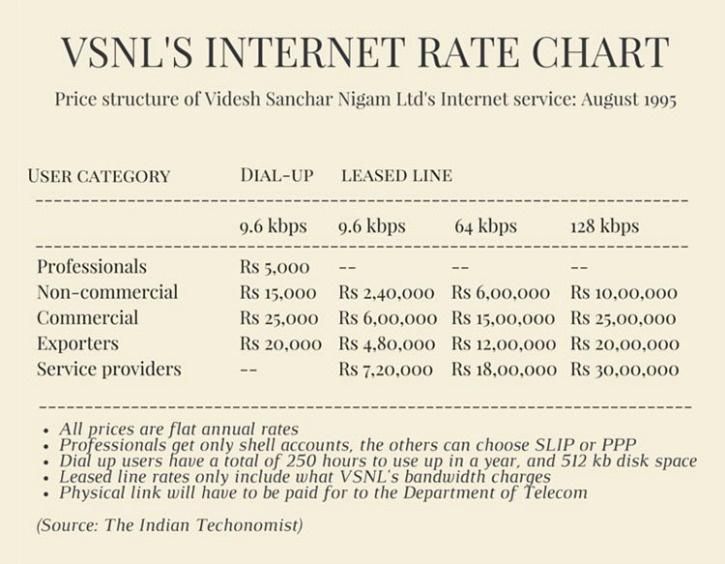 In India, unlimited paired with free is a lethal combination. Indians were, for decades, conditioned to scarcity-based mindset. I look back at this VSNL rate card from the '90s once in a while to appreciate how far the internet has come. With Jio's 4G network, we're acclimatising to abundance in many shapes and sizes. We are living through internet-fueled abundance in parts of society that, for long, relied on expensive physical setups. The scale of Reliance's ambition and the speed of execution is possibly why it can be abstracted into a convenient narrative.
So, when you hear about the 'Jio Effect,' or any of its synonyms, it's worth keeping in mind any one of these dozens of factors:
Unlimited trials and access to internet services. (Times Internet's Gaana is one of the biggest music services in the world.)
The lowest data prices in the world, coupled with one of the only large smartphone markets still growing.
Rapid digitisation with the smartphone at the heart of it.

QR

codes everywhere, and an interoperable payments system.
A credible replacement for a physical identity over the long term.
An unprecedented opening for a surveillance state and propaganda that dominates social networks. It's easier to game democracy.
Access to physical services (such as postal & banking services) thanks to internet services in places frequently considered

'

last mile.'
More aspirational internet-first jobs. Making money as a digital creator, hacker, blogger or an influencer is possible. (More of the latter.)
95% of offline retail rapidly figuring out a digital strategy, or using the medium as a channel. (Or, why the Facebook partnership with Jio is a big deal.)
The neighbourhood is accessible at the tap of a button. Messaging and chat services as the central nervous system of online-to-offline transactions.
Spawning a new revolution in digitising paper records quickly and cheaply; Indian jugged knowledge becoming mainstream.
Creativity no longer rests with those with fast internet access.
Ability to find niche segments, at scale.
Having the big-4, big-10 tech companies adapt strategies specifically for India. (Cash for Uber, payments & YouTube for Google, partnerships for Facebook, price points for Netflix, Amazon's myriad strategies to sidestep hurdles.)
Making a global timepass economy, where Indians don't create for a global market; instead, the rest of the world creates for India. (Similar to the effects of a Chinese market on Hollywood.)
India influences internet culture as much as western markets. (TikTok scaled in India here much faster than the U.S., creating programs to tap Indian talent with initiatives such as 1 million audition.)

TV

isn't dying.

TV

continues to grow. Watching something on the big screen is a thing. Smartphone++ services will be big. (Xiaomi's range of Smart TVs are among the top-selling devices for a brand that entered rather late. The competitive advantage? Price and bundled services.)
The mother of all machine learning challenges, with one of the largest and widest datasets in terms of languages, cultures, nuances.
Microtransactions — not in dollar ($1/2) terms, in cents (

₹10

for an app) is a thing. Making it up in volume is as legitimate a software business model as any.
Digital advertising has more room to experiment. Laws for data protection haven't evolved as quickly as more mature markets. Apps like Glance, although horrible in

UX

scale. Again, free is attractive.
A mass migration to a metaverse is not out of bounds. The smartphone is the console. Digital versions of one-time physical games are still popular.

India is a growth rocket for established internet services. The network effects are felt keenly here.
A duopoly in the second largest telecom market in the world.
There's no One India. There's no One Etiquette for Online Behaviour™. More evolved questions of digital wellbeing and screen time are for the rich.
Solving for physical deficits by augmenting them online — take healthcare, which is poor and is now attempted online. Or quality education, which was once inaccessible in smaller towns, now available through well-funded startups such as Byju's and Unacademy.
Churn as rapid as adoption for paid internet services. Companies gots to satiate inherent desires, continuously. (Free YouTube is several orders of magnitude bigger than YouTube Premium.)
Building on top of physical infrastructure rather than replacing it wholesale. (PhonePe allows withdraws from ATMs & cash exchange at kirana stores.)
Feature phones which become smarter are highly relevant.
Lightweight applications (Symbian-esque) on feature phones for the last mile Indian internet user, one who is getting voice calls for free, with entertainment on a

4G

connection on 1 inch screen. It's good enough. (Some estimates indicate over 60 million JioPhones sold.)
Users keenly understand their influence. Cancel culture is afoot, even if that goes unsaid. Conspiracy theories, salacious content as a reason for adoption.
Abstracting the user interface: apps prioritising audio/video-first paradigms to accommodate the digital illiterate. (WhatsApp's audio messages scaled rather quickly.)
Come for the tool, stay for the network is a maxim for several social apps. A consumption economy so far, creation is rapidly finding wings beyond status updates or static images.
There are many more, though I expect to keep updating this post. The 'Jio Effect' can be summarised as one that brought over half a billion hungry people access through a bundled business model. Reliance accepted the dumb pipe nature of telecom services and built on top of it. It was long overdue. What happens now? As Benedict Evans will have you know, "the access story is finished, the use story is just starting to begin."