Ishtaarth's Log
Impressions on the MacBook Pro
2 May 2015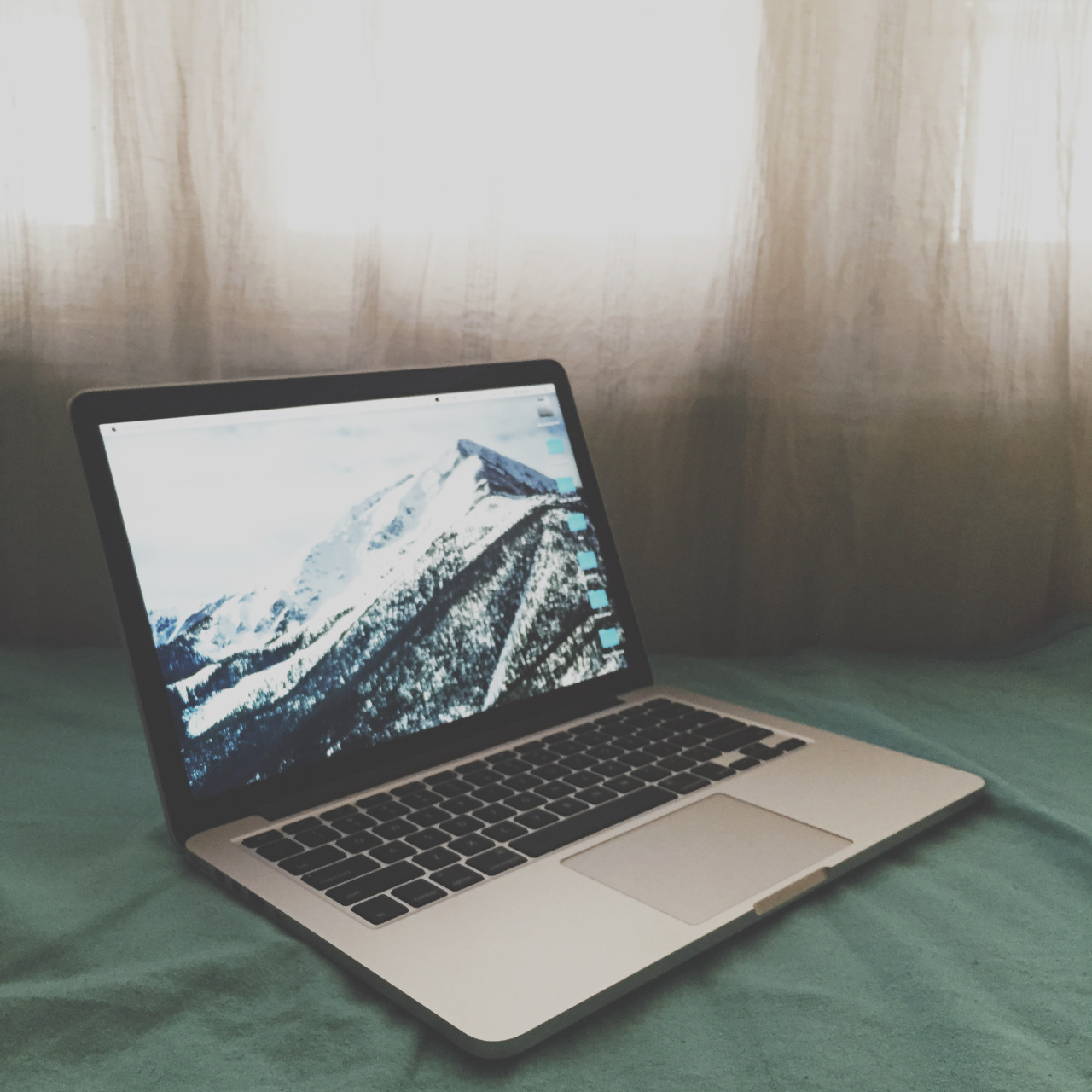 Desktop wallpaper via Unsplash​
For context: I'm coming from an 11-inch MacBook Air. This is the 13-inch, early 2015 version.
I love the Retina display. I would venture into saying that it's the best one I've ever used. So so good. No image retention either. 
The Force Touch trackpad feels like magic to me. I'm excited by its potential.
Battery life is crazy good. This computer has better battery life than the new MacBook (10 hours vs. 9 hours), yet Apple doesn't call this

"

All-day battery," just

"

Long-lasting battery

"

. Maybe that's reserved only for its ultra-portables (MacBook, Macbook Air, and iPad).
Keyboard feels… different. But I'm getting used to it. I find myself typing faster. 
Migration Assistant was super easy to use. It brought up some issues with iCloud, which I haven't been able to fix even after a week.


OS

X Yosemite looks great on this. I can't imagine going back to pre-Yosemite systems on any Mac.
Photos app is fun to work on. When it syncs, that is.
I will be using this computer for a long, long time; I'm really happy with it.